Woodoc Ultra Matt Interior Wood Finish
£7.92
Woodoc Water-borne Ultra Matt is a unique product specifically designed to provide a nearly invisible tough finish on wood that is:
Water resistant
Alcohol and stain resistant
Heat resistant up to 150 deg C 
Woodoc Water-borne Ultra Matt is ideally suited for use on light woods such as White Oak, Larch, Maple etc. The picture below shows two blocks of Maple where it is almost impossible to discern the difference between the unfinished block (on the right) with the block finished with Woodoc Ultra Matt (on the left).
It can be used on darker woods, however for dark woods we would recommend Woodoc solvent based sealers as they provide more depth of finish while bringing out the colour and grain of the wood.
Woodoc Water-borne Ultra Matt can be used on all interior woods including floors, furniture, doors, joinery and wooden kitchen counters (See White Oak Kitchen Counter below).
Unlike traditional varnishes it does not yellow with age. Below is the result of finishing an oak table with Woodoc Ultra Matt after embellishing the grain with Ebony Colour in Woodoc Plus-life Primer.
Woodoc Ultra Matt can bring a light modern look to floors too, such as this pine floor restoration in a Victorian Terrace.
Watch the video below to see how Woodoc Ultra Matt copes with red wine and coffee spillages:
Please note that due to the nature of the Ultra Matt product, its use on dark wood flooring may result in any scratches showing up more prominently. These can be easily touched up to restore the finish.
The Ultra Matt Story
We were challenged by our customers to develop a product that would be water resistant, alcohol resistant, heat resistant, tough and nearly invisible. Time and again we heard stories of intallations of very pale woods used in staircases, center-piece tables and sweeping floors where the customer loved the look until the finish was applied and the light, raw look disappeared. After more than five years of research and development, we are proud of our answer to this challenge: Woodoc Water-borne Ultra Matt. We are very excited to bring this to market and answer the needs of our most discerning customers.
Related products
Customer Reviews
02/10/2021
Stacey B.

United Kingdom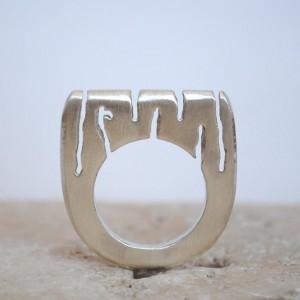 CE
04/08/2021
Christina E.

United Kingdom
I recommend this product
Just what I've been looking for
I bought a sample size and tried it on the small area of wooden worktop I have around my laundry room sink. The worktop was a pale oak and I needed it to stay as light as possible. Other products I had tried had either made it too golden or too whitewashed. Woodoc ultra Matt has not appeared to change the colour at all. I used three coats, lightly sanding with fine grit in between and the finish is smooth like silk but still looks like raw wood. Perfect.
12/08/2021
Woodoc UK Webstore
So glad that you are so pleased with the Ultra Matt - it is an amazing product and we love it too!
14/06/2021
Redland S.

United Kingdom
I recommend this product
Excellent product, insane price
If you can afford the £44/litre you won't be disappointed. We used 3 litres to seal 20 beech desk tops giving the original 'bare wood' finish and colour at 600 grit. No yellowing like you get with oil sealants but it dries very quickly so you need to work quickly. We found watering down by 1/3 helped slow the cure times and make it more workable. You can get 3 coats on in a day with a sanding in between to take down the raised grain.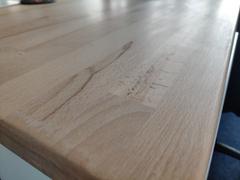 18/06/2021
Woodoc UK Webstore
Thank you so much for your feedback on Woodoc Ultra Matt Redland. We are delighted that you are so happy with the result, and we think that your table looks. amazing! We know that the price is quite a bit higher per litre than our other products, this is due to the unique components that we used. We actually had to work quite hard to convince our research department to launch the product as they thought it would be far too expensive and no one would buy it. The price is result of the very high cost of the raw components in the product, while we wish we could bring it to market at a lower price, and have kept it as low as we can, we were not prepared to compromise on the unique finish. The result is an extraordinary product that achieves a near invisible finish, but which protects the wood. This allows the wooden object it is applied to look beautiful but also suitable for everyday use. As always please refer to the instruction for the optimal finish and protection.